I had a fun time laying out the soundscape for this record. A cloud-jammer, fresh with double-tracked guitars, field recordings, analog synths, and sampled bass guitar all doing their part to fill out the stereo field. I definitely want to continue working with real world instruments on upcoming releases. Maybe even work with some session musicians in the future.

– Jamie Jawwbone

See Also
Jawwbone dropped his latest track out on Martyr//Muse Records, you can buy it through the official links below or with a little support find yourself in for a free download treat. You can never escape your dreams. Others believe they are the real world. With "the dreams" I have to say we are somewhere in the middle falling out of grey reality. The sampling in this track will reverse a cascading sheet of perception. Kaleidoscopic electronic colors urge your subconscious to adapt your state of mind into an ecstatic chilled out revelation. Hey, it's no hands! while your flying in mid air. My playlist is chewing the sweet Jawwbone beats.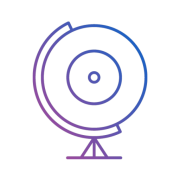 giveitaspin!
Give it a spin! is an award-winning independent music and culture website based in Thessaloniki, Greece. We communicate with all corners of the Earth with a global team of contributors and spin the world through the arts! Care to make some noise with us?