Photo by KCon Images
Today I've got something special for your music palettes. It just filled me up with warmth and happiness as soon as it hit my ears. Pool Cosby are really cool! They've been gaining attention in the Brooklyn music scene since 2012, and have just released a new single and visuals for "Little Do They Know" featuring the refreshing vocals of Big Theif's Adrianne Lenker! The video is something else! (Directed by Dorian Cohen, Malorie Folino and Alex Diana) A really cozy place I would love to live in, filled with books, great karma and fantastic music (in the background) to have friends and loved ones over any day! Then again, if your all to yourself, this track will make you company bubbling your soul into any heartfelt adventure.
Consisting of producer Jacuzzi Jefferson, violinist Kevin Kuh, and drummer Otto Botté, Pool Cosby consistently produce tracks that blend a variety of genres, proving that electronic music is all about taking the familiar and creating something new. "Little Do They Know" is taken off their forthcoming album featuring a blend of Hip-Hop, Pop, and R&B paired with live strings, brass and woodwinds. The highly anticipated album will also feature an eclectic list of featured artists including legendary rapper Raekwon (Wu-Tang Clan). Here you have free downloads and if you're far away from us in NYC catch them up in a future gig! Feel good mentality at it's best!
It's a giveitaspin August track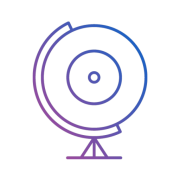 giveitaspin!
Give it a spin! is an award-winning independent music and culture website based in Thessaloniki, Greece. We communicate with all corners of the Earth with a global team of contributors and spin the world through the arts! Care to make some noise with us?