It's a giveitaspin August track

Savants are a Brooklyn based band formed in early 2013, their music has been described as proto-rock with elements of modern day psych and lo-fi,garage influence. The band began experimenting with analog recording techniques which resulted in their first EP release entitled "7" featuring eight songs made on a Yamaha 4-track cassette machine.
It reminds me of a sacred era. You know, an atmosphere of musical artistry. The lyrics, melody and the blurriness creates a vision of hard truth…I'm ready to gulp up my dreams (It's all a lie!)
"Shake Pendulum Shake was actually from a dream I had about this strange reptilian man going into cocktail lounges on the Bowery, a real seedy character."
-Tony Prins (lead singer).
It was mainly made by Joe Kimono (lead guitarist/keyboard), they shot it during a live show at The Saint in Ashbury Park. Joe's a sort of whiz kid when it comes to distortion of audio and video. The lyrics were added to the video to highlight Tony's songwriting.
See Also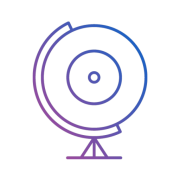 giveitaspin!
Give it a spin! is an award-winning independent music and culture website based in Thessaloniki, Greece. We communicate with all corners of the Earth with a global team of contributors and spin the world through the arts! Care to make some noise with us?