Lovely September has arrived and it's getting a little bit chilly in the mornings. Things are cooling down after a really hot summer in Greece and the search for new melodious tunes never comes to an end, despite the weather changes. The mood of this playlist is somewhat refined for you to have a great stretch by Thessaloniki port (or anywhere your nature deserves a small workout, tag @giveitaspingr on instagram so we know where you are!) at dusk or just hanging around with friends, having the speakers on a high in the background. Every now and then a conversation starts to flow, about what is playing, and the sharing begins. Enjoy the new E09 episode, at the bottom you will find the full playlist on youtube and soundcloud to share these small memories in time with others.

Near the Parenthesis/official
Twitter
Facebook
n5md/buy
Helical Remixes is your absolute companion to Near the Parenthesis' album Helical which came out past spring. Luckily for you a journey of a bonus download material became a true inspiration for an idea to create a new remix album. Put your ears together for n5md label you know I love so much and get ready to feel inspired by seven new remixes. There are days where literally I could live, eat and breathe off the soundscapes of never disappointing n5md, they really bring true aesthetics to electronica releases, close by and sub genres! Kettel, Arovane, Tapage, Dryft, Message to bears, ASC and Arc Lab will have you spinning in bouncy IDM, indeitronica, ambient and garage styles. Helical Remixes clearly stands tall next to its archetype and I have to admit it's a first of warm filters of bpm on the playlist.
Official
Bandcamp
Instagram
Twitter
Ghost Airplane take their very first breath-taking "Nose dive" and shake and stir our beautiful skies today with a cool alternative/electronic rock style, haunting backing vocals and catchy riffs that will uplift your senses. This journey is not stochastic. It was well captured on a map by Chris and Shereen after various musical projects. They thought best to become co-pilots of the same musical fleet and "Charm" the grounds with a fantastic indie-electronica leverage. You can purchase their first EP here. Crispy electronic textures and indie pop infused craft will flare up in all colors! Prepare for lift-off and dive in!

Bandcamp
Twitter
Facebook
Instagram
Montreal duo HWYS have just unveiled their first EP Beaches via Lisbon Lux records (Kid Francescoli, Bronswick). The (after) summer holidays aren't over yet, I'm sure your going on a trip next weekend so pop it on your playlist. Produced by the prolific Steeven Chouinard (Le Couleur) getting a first taste off the mini album, they are all little glimmering pop nuggets shining bright, sometimes over an 80ish feel and others infused with R&B, salty-shimmering grooves. Smooth vocals, wispy synths stimulate feel good vibes anytime! Plus it's paying tribute to women, the nights and colorful summers that are still in heart! Go for it for it's sensual pop!
"Unassuming electropop chillwave postmodern fantasies. Yeah right."

See Also
I'm really diggin' this album from Scenic World "Synths & Sensibility", now even from pronouncing it loud, jambient chills are up my spine! A two-piece bedroom pop/new wave group from Lafayette, LA will captivate your wise ears for sure! Both members Dylan Babineaux and Amanda Sphar have classically trained backgrounds in music with an affinity for vintage synthesizers and classic rock guitar riffs. The track "Star Stuff" (The title is a reference to Carl Sagan's COSMOS) fuses the swirly synth sounds of new wave with classic dad rock guitar licks, and is about missing a friend who moved away for the summer. I'm missing my exam books (not), but I've still got something to listen to when I'm fantasizing the world in a better place.
There is nothing random about Trevor Ransom in my planetary system of piano liked music with dashes of minimal and cinematic sensitivity. The calendar says "Autumn" but it's Spring in my heart. It just popped out on soundcloud and youtube so I'm scenting some wonderful flowers today and opening my windows to magnificent sound modulations of keys well struck to hit the right chords. Vocals flowing throughout just remind me of Peter Broderick's style and it's something I love, layer on layers turning your insides out. Can you hear the birds chirping (some wonderful field recordings)? Your heart beating along life's longest journeys? Do you feel your hand touching soil after the rain, making all things burst into life's impulses? They do say rise from your ashes. I suppose creativity comes from dark spots to bring light in our skies. Well, the track is cathartic and life giving so I'm anticipating the next full album. Trevor has sprung after promising "Glimpses" EP and has my ears connected to his soul. It's a stratified musical climate close to Nils Frahm and Olafur Arnalds, heck maybe they will collaborate one day, in a Bermuda seasoned piano triangle. Simple complexes of intimate truth, a transition of mother natures pains, "Spring" will grow in you a spore of calming atmospheres as an expressive shelter (no more thoughts to fracture you down, life and music at it's true beauty).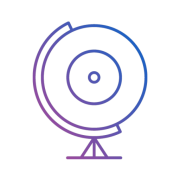 giveitaspin!
Give it a spin! is an award-winning independent music and culture website based in Thessaloniki, Greece. We communicate with all corners of the Earth with a global team of contributors and spin the world through the arts! Care to make some noise with us?