Dancing, back-up singing, solos, and having a good time!

See Also
The Gentlemen Amateurs are undeniably a pro in creating a tune that will stick to your head and move your feet with a smile on your face! It's a rockin funkatopia that could even triumph in the modern "daptone" soul world, if it could land on the right ears. This sound collective may not be a household name to most, but if you're a fan of the genres it will get you groovin' in no time. "Bad Beat" featuring Sam Jackson is a beastie melody that will break up all the negative vibes and having you fly in the most positive skies. Grab "Another Way" free on bandcamp and support their debut LP, Get Up | Get Down to be released September 9th!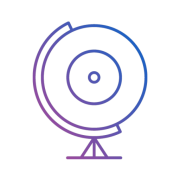 giveitaspin!
Give it a spin! is an award-winning independent music and culture website based in Thessaloniki, Greece. We communicate with all corners of the Earth with a global team of contributors and spin the world through the arts! Care to make some noise with us?