'UVB-76' features our new string section, electronic percussionist and the Russian 'buzzer'.
Them The Sky are a 7 piece post-rock band from Brighton (UK) that have self recorded and produced 2 EPs to date and currently releasing their second single from 3rd EP. 'UVB-76' is a majestic and emotionally affecting song, named after the mysterious 'Buzzer' radio transmissions signal. You can learn more about the reality of an enigma here or here. The track is a warm surprise (I'm sure I can hear some code or numbers in the air floating in bright experimentation…). A sonic cosmic adventure hauntingly complex with a class of humane struggles. Can you manipulate a familiar fiction and metaphor to a dark hymnal reality that pitched instrumentalism over vocals? Or you can learn to live with the beauty of both worlds. The official video (courtesy of Jeb Hardwick) highlights the trencadis and more electronic feel of this largely post-rock track.
See Also
The talented collective of close friends have developed their sound drawing upon influences as far-field as musique concrete to contemporary, shoegaze and ambient, which they utilize to create something unique among Brighton's eclectic music scene. Many of the band members (Adam Kay, Joey Curran, Ross Godon, Liam Ragless, Sim Kennedy, Fern Deacon, Laura McLoughlin) have a strong musical background, from classical guitar to advanced music technology studies, allowing their sound to take influence from a range of genres. They use an array of instruments and techniques to create a style of music that combines catchy ambiance, classical inspired melodies and driving drum beats. I just can't wait to find out what the winter skies will look like with the new album… Catch more music and info below…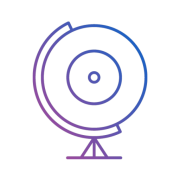 giveitaspin!
Give it a spin! is an award-winning independent music and culture website based in Thessaloniki, Greece. We communicate with all corners of the Earth with a global team of contributors and spin the world through the arts! Care to make some noise with us?