Kooki Salinas and Yonatan Rukhman
Dim lit electronic sparks and hi- techno fantasies.
+Techno house & Sci-fi beats
I really do have a soft spot for intellectual techno. That's right, it's the sort that sends archived signal's down massive peaks of brain waving intensities as thoughts creep up your electrified spine. Alternate Perceptions, have modulated my ears to synchronize on a nasty hook of a hypnotic landscape that comes in and out of a hard days reality. Amazingly as the track shifts into lower bpm, fading out to help you catch your acoustic breath, all you want to do is feel alive in this loop of a massive beat.
Alternate Perceptions have offered their latest EP "Nowhere Nuthin" and all you have to do is grab it on Baroque Records, an immaculate electronic comeback for Tel Aviv duo. Following the lines of "Psion" EP with strong tech structures, and full of melodic outbursts it's sure to be on the October decks playlist with the support also from the greats! Laurent Garnier, Wade Bennet, Jamie Porteous, Joseph Capriati, Mitch Alexander (Microcastle) and others. Kooki Salinas and Yonatan Rukhman, lifelong music veterans have released music before as "Yud Kei" and produced artists in various musical genres. Recently they have inaugurated their new studio Double Dot Studio, so you can just close your eyes and listen to your future clubbin'. Dim lit electronic sparks and hi- techno fantasies.


Connect: and more music below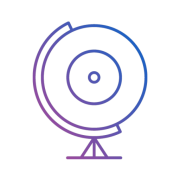 giveitaspin!
Give it a spin! is an award-winning independent music and culture website based in Thessaloniki, Greece. We communicate with all corners of the Earth with a global team of contributors and spin the world through the arts! Care to make some noise with us?