Interview: apart from public threat, Reptilians from Andromeda are also a post punk/garage band from Istanbul, Turkey.
With Tolga on guitar, Merve on bass and Taylan (punk)rocking the sticks, Aybike suggests that we forget about the fame and get the power instead.
From left to right; Taylan, Tolga, Aybike, Merve
How did Reptilians from Andromeda land on planet Earth?


Aybike: We abducted some people from Turkey and we hypnotized them. They said Istanbul is safe and pretty. But I think they resist the hypnotizing. And they lied about the "safe" part.
Tolga:
Now we are in chaos, a city is to besieged by religious people who
put other people under pressure, so as to make them accept and espouse their delusions. In Andromeda, we believe in no religion; you know, we don't need these kind of things, it's just waste of time.
Which reasons led to the marvelous Andromeda Attack?
Tolga: We want to reach earth people, in order to transform them into reptilians with our sonic beams!
What inspire(s) you mostly?


Tolga: Aybike always inspires me! Our love make us to create something, sometimes we draw a picture or make collage together. But
mostly we jam at home and always write some new music, record some
demos. Simple things in life inspire your feelings in a good or in a
bad way.
So, you can use these mood swings to create some art.
Aybike: Sometimes Tolga plays guitar and I sing through personal memories; it can be people I know, anything I experience or just a film I saw. I feel empathy for everyone; it sometimes disturbs me, but it also inspires me.You know, sometimes you hate being right, but sometimes you feel happy about it. When Tolga's in, I'm always happy. First, Tolga – then, everything can inspire me.
Psychic Girl from Sonic Rabbit Hole album, 2016
Do you aim to provide your audience with food for thought or prefer kind of leaving this aside instead?


Tolga: We are reptilians and people are our food! We make some noise for those who like to listen.
I noticed that your debut album, which went sold out on bandcamp, was recorded on tapes! How did that come about?
Aybike:
I didn't know about it, we checked this out after you'd said. We are not
interested in selling out. We are just interested in the expression.
Tolga: After we've released our stuff, we don't care, we always look at the future and are focused on the next thing we're gonna do. Last year, we released 4 EPs, working with several record labels and, moreover, we released a compilation of them as a cassette album from illuminated paths records (US). Now we are on recording our new material for a future release.
What would you comment about the punk scene in Turkey?


Tolga:
In the 90s, there was a huge punk scene in Istanbul. I had been playing for 20 years,
with my band "Rashit", which is a well known punk rock band.
But
now there are just bands, it's hard to talk about a scene anymore.
Individualism is the disease of the Internet age. Collective thinking
is dead now! But if you want to hear some good music, you should listen to She past away, Sulfur Ensemble, The Raws, Robotat…
Aybike:
I'm into Turkish punk scene like before 4 or 5 years from now. Of course, I
know people who is or was punk. I can't say I'm a punk now, but still I have a little punk inside of me. I'm a rebel, I'm an outsider, I'm a
person who you know. We are not clothes we wear, we are not
music we listen. We are lost souls who have problems with social
pressure or government injustice. If we take punk as a
mainstream, I like most of kinds came from punk spirit. In Turkey, we are
not separated with thick lines because we are few people. We
saw each other 3 years ago at "Occupy Gezi". When bad days come to
you, you are whole with people like you. It's not about being punk as a
subculture, it's about being punk what means in dictionary.
We are not clothes we wear, we are not
music we listen. We are lost souls who have problems with social
pressure or government injustice.
Any funny story during live appearance to share?


Tolga:
On one of our shows, everything went out of control and there was a
man in the audience pissing in his beer pint. At some point, the show
began; suddenly, a girl crashed on that guy and all the piss flushed all over
the place! Everyone was really pissed off.. After all, it was a quiet good show!
What's next? It can still be all secret and stuff – we'll mark this as confidential!


Aybike: We have just shot a new video for "Blood Planet" song, which is to be released it soon.
Tolga: Also, we have just finished our new demo recordings. Titles and ideas are
ready now, we're just gonna make a serious recording session for them, so that we release a new album soon.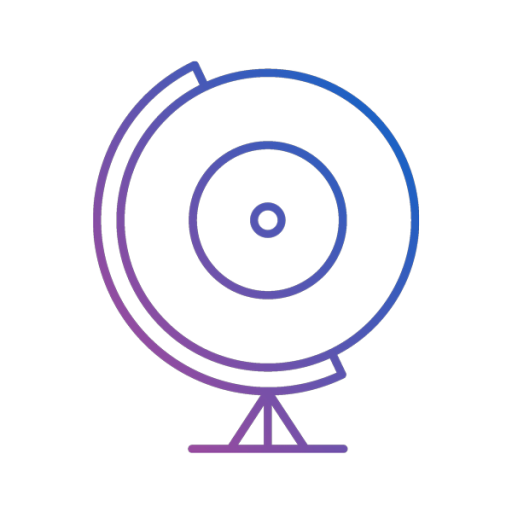 giveitaspin!
Give it a spin! is an award-winning independent music and culture website based in Thessaloniki, Greece. We communicate with all corners of the Earth with a global team of contributors and spin the world through the arts! Care to make some noise with us?