One Hour Before The Trip is an instrumental rock band based in Athens, Greece. They've been creating music for the past 12 years and they're celebrating it with an anniversary tour.
Their live performances have the energy and grooviness of rock n' roll with the complications of post-rock orchestrations on top of it. Their dynamics range from the serene and lyrical to the thunderous and brutal. The band has self-released so far 4 studio albums and a compilation, all available through their website for free download.
ONE HOUR BEFORE THE TRIP
(12 years anniversary tour)
Οι one hour before the trip γιορτάζουν 12 δημιουργικά χρόνια ορχηστικής μουσικής με μια περιοδεία σε Ελλάδα και εξωτερικό.
Θα βρίσκονται στην Θεσσαλονίκη στις 8 Οκτωβρίου στο υπόγειο 13 στη Μελενίκου για μια εμφάνιση.
Η μπάντα στα 12 χρόνια της μετράει πολλές συναυλίες, περιοδείες, συμμετοχές σε post rock συλλογές και τέσσερα studio albums,
με το Boarding Pass να βρίσκεται πρώτο στις post-rock λίστες ανάμεσα σε κορυφαία ονόματα της σκηνής.
Η μουσική τους έχει χαρακτηριστεί ως ένα λυτρωτικό ταξίδι που αγγίζει τα όρια της κάθαρσης, με έντονες μουσικές συγκινήσεις, ενορχηστρώσεις με ήρεμα σημεία και εκρηκτικά ξεσπάσματα που σε καθηλώνουν!
Mια ξεχωριστή συναυλία που δεν πρέπει να χάσει κανείς!
Οι πόρτες ανοίγουν στις 21:00, ώρα έναρξης στις 22:00 ακριβώς, είσοδος 5 ευρώ.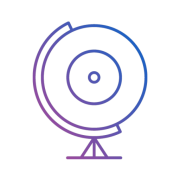 giveitaspin!
Give it a spin! is an award-winning independent music and culture website based in Thessaloniki, Greece. We communicate with all corners of the Earth with a global team of contributors and spin the world through the arts! Care to make some noise with us?