Filmed by Harris Karipidis
Transistor are one of my favorite alternative rock-pop Greek Bands (you should know) and I never hesitate to show my love!
I'm waiting to catch these guys soon in a come-back live!
Until the fan base unites with it's artistic music creators (you'll be lucky if your in Athens, catching some band members live on decks or extra projects), enjoy this delicate and graceful choreography by
Nikos Koukakis
&
Nerina Profiti
with music from Transistor's
"Living"
track coming from the album
things you miss when you blink
.
If it couldn't get any weirder and wonderful today, I'm wearing one of my favorite T's from "Resting in the shade of the family tree" tour!
Enjoy the living! Be genrefull!
More on
Nikos Koukakis
More on
Nerina Profiti
Catch Transistor news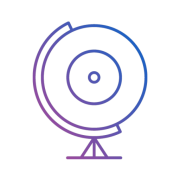 giveitaspin!
Give it a spin! is an award-winning independent music and culture website based in Thessaloniki, Greece. We communicate with all corners of the Earth with a global team of contributors and spin the world through the arts! Care to make some noise with us?