Pacific Radio, ένα τετραμελές ροκ συγκρότημα που έρχεται να ταράξει τα νερά από το ηλιόλουστο Los Angeles.
Οι Joe Robinson (Guitar, Vocals), Joe Stiteler (Bass), Kyle Biane (Guitar) και τέλος Hyke Shirinian (Drums) με το rock & roll ύφος τους, με τις κιθάρες τους να θορυβούν τόσο απολαυστικά μας μιλούν για τι άλλο, για γυναίκες. Όμορφες, δυναμικές και φευγάτες. Οι στίχοι και η μουσική τους είναι αφιερωμένες στο γυναικείο φύλο.
Όμως πέρα από τις μούσες που εμπνέονται δεν ξεχνούν τι πάει να πει καλή μουσική. Συνδυάζουν την χαρούμενη indie μουσική, που όλοι αγαπούμε να ακούμε και να χορεύουμε με rock-punk στοιχεία της δεκαετίας του '90.
Εμείς ακούσαμε το νέο τους
EP
και θυμηθήκαμε τις ωραίες καλοκαιρινές συναυλίες που το μόνο που επιθυμούσες ήταν να χορέψεις μέχρι τελικής πτώσεως.
Δεν χρειάζεται να πούμε και πάρα πολλά, ένα μόνο άκουσμα στα τραγούδια τους θα σας πείσει. Δεν χρειάζονται λόγια μόνο μια μικρή κίνηση στο κουμπάκι που γράφει Play.
Και μετά θα είστε συνέχεια στο repeat button όπως εμείς αλλά με την πιο χαρούμενη διάθεση σας.
Μεταφερθείτε στο καλοκαίρι που δημιουργούν οι Pacific Radio και αφήστε το κρύο έξω να μην ξέρει τι χάνει.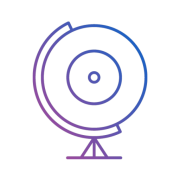 giveitaspin!
Give it a spin! is an award-winning independent music and culture website based in Thessaloniki, Greece. We communicate with all corners of the Earth with a global team of contributors and spin the world through the arts! Care to make some noise with us?