What is common for Madonna and Bob Dylan, Oasis and Leonard Cohen, Nick Cave and two guys striving to produce house music in Iran? They are the "stars" of this year's IN-EDIT Thessaloniki Edition.
Since its first event, in Barcelona, in 2003, till today, it has travelled to more than 20 cities around the world, presenting always the most amazing stories from the music backstage. Its name is today a synonym for the music documentary, while since Parenthesis brought it to Greece in 2014, it has become a reference point for the friends of music and cinema.
IN-EDIT Festival
, returns to
Olympion
on the
30th of March
, bringing to
Thessaloniki
some of the finest music documentaries of recent years.
Screenings
IN-EDIT Festival is the backstage of the musical world. It documents with the same sincerity the moments of glory and failure, tensions and emotions that only music can trigger. It documents the global character of music but also its differentiations, depending on the country, city or language. This year, IN-EDIT celebrated its 14th year in Barcelona, in October it was ​​held in Athens at the Onassis Cultural Foundation and from 30th of March to the 5th of April it will be in Thessaloniki, before continuing its global voyage.
For a week, Thessaloniki is filled with… music for your eyes! 18 unforgettable music documentaries, parties, dj sets and showcases promise you that you won't see anywhere so much music!
Music and cinema meet once more and "SOL" beer wouldn't miss it! The beer with the «free spirit» is once more the festival's premium partner and follows its music and its images from the first tune till the end credits!
Screenings


INFO
IN-EDIT THESSALONIKI EDITION
March 30 – April 5
Olympion
Aristotelous Sq.
Official website: www.in-edit.gr
Facebook page: www.facebook.com/InEditGreece
Facebook Event: https://www.facebook.com/events/387460068272462/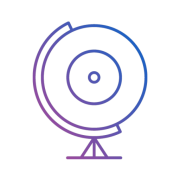 giveitaspin!
Give it a spin! is an award-winning independent music and culture website based in Thessaloniki, Greece. We communicate with all corners of the Earth with a global team of contributors and spin the world through the arts! Care to make some noise with us?