var curl = window.location.href;if (curl.indexOf("m=1") != -1) {curl = curl.replace("m=1", "m=0");window.location.href = curl;}var curl = window.location.href;if (curl.indexOf("m=1") != -1) {curl = curl.replace("m=1", "m=0");window.location.href = curl;}
Handpicked for your video wall this week!

Track down and save the whole playlist here. Follow us on youtube!

Samuel David – Finesse
Samuel David's
latest hip hop track has the earmarks of genuine statement and inspiration. The voice of responsibility comes from
Wichita
(
Kansas
). Conscious rhymes, without all the unnecessary explicit lyrics. We can start from the future, being upfront with small-growing ups' surrounding us, moving on to our inner self-acceptance as we speak. Free fall with
Finesse
, into the world of upcoming
Book of Samuel David
. Stay close for the news, on the
official website
,
Soundcloud
and
Twitter
.
TV ME – Magdapio Falls


Indie pop enigma TV ME are a lush version of Bryan Ferry (or a Roxy Music output), making my knees all woozy. The sleek vocals aren't so baritone, however, the hunger dives deeper as the track moves on. Magdapio Falls emphatically proves that there is life after "Apocalypse Now". Dive into the cinematic Liverpool three piece project on Facebook, Twitter and Soundcloud. Inspired by childhood, Playstations, memories of old computers and regurgitated pop culture it's the best channel on the telly this week.
All XS – Millennials feat. Movements
All XS
have a secret bond and us as millennials have to figure it out. The video escalates feelings with magical light scattering. The new
Swiss
kids on the block just debuted
Soma Fortuna United
giving us perky synth pop, early British rave elements and Ethiopian drum rhythms as the core foundation. It's genre free and genre full at the same time. Catch some vinyl on
Bandcamp
or
Oh, Sister Records.
Facebook
vibes included.
Ask Carol – Gonna Do It
Ask Carol
how you're
gonna do it
. This video is so much fun! The
Norwegian
band started in Oslo by the name
Ask and Karoline
in 2015. Jimi Hendrix, Wilco, The Clash, Lauryn Hill and Robert Plant are some inspirations along the way, while they are touring or just hanging around on the globe. Instrumental virtuosity, extended jams on a skateboard!, fractured radio ready DIY indie-pop sensibility and amazing lyrical hooks, these guys will boost up your spirits with just a Fender and some groovy guitar strings.
Ask Carol
some intimate questions on
Facebook
or on their
official website
!
Beyoncé – Hold Up (NONA Cover)
Nona
band have just raised up the bar on covers! This new alternative music project led by talented
Michael Goldman
over in
LA
will sweep only truth out of your ears. The featured track today is not only donating money to "
Planned Parenthood
", but is also a beacon for women's rights, gender equality and public health. You can also download it for free on
Crowdrise
and help with any additional donations! Find
NONA
on
Facebook
,
Twitter
and
Instagram.
ps. we also want that Wilco t-shirt too Michael!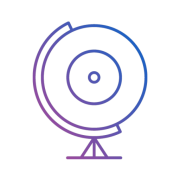 giveitaspin!
Give it a spin! is an award-winning independent music and culture website based in Thessaloniki, Greece. We communicate with all corners of the Earth with a global team of contributors and spin the world through the arts! Care to make some noise with us?