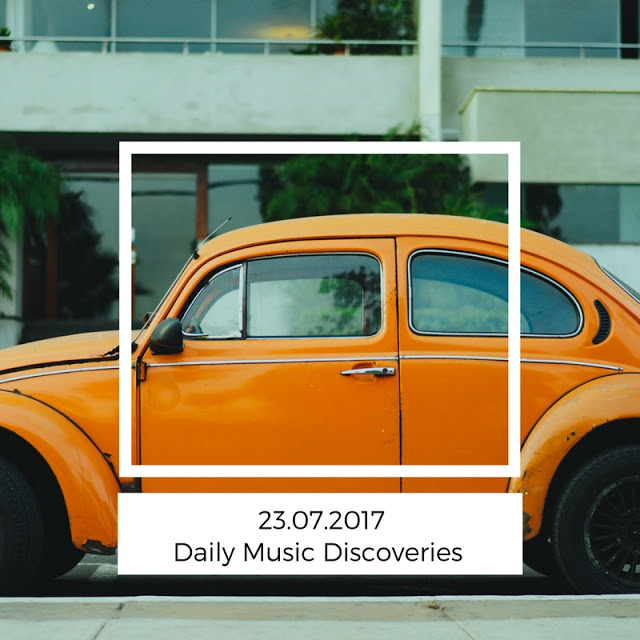 5 handpicked tracks to fulfill your Daily Music Discoveries!
giveitaspin for Van Der Blüte, Kin Klavé, Camilla Yen, Project Mortality and Cathedral Bloom.
Each day we are on the #giveitaspin hunt to find everything that makes us genre fully happy.
Van Der Blüte – Whirling Around
Van Der Blüte [Van Der = of the | Blüte = blossom, florescence] is a musician & producer based in Haifa [northern Israel] although we're not sure he belongs to this timeline at all – this is his debut EP.
Big ups for
Schwarz Neon Licht Records
that sent me a fantastic mail. I'm already in love with this niche label dedicated to release experimental, post-rock, krautrock, lo-fi & dreamy pop tunes from the holy land. I'll sure be spinning stuff on the 
giveitaspin radio show
 as soon as we air season 2 on
Paranoise Radio
 (it's summer break now don't forget) as it's exactly my style! Dance away….. with whirling around, perhaps Billy Mackenzie, Duran Duran and Bryan Ferry are peeping through the glass….
From the neon coated downtown slums of Haifa nights comes a new sound which is rooted deep in the notorious 80's disco clubs that were spread across the bay & yet this is truly a 23rd century [would-be] classic – a retro-futuristic soundtrack for the new mega urban neon generation.
Kin Klavé – Dancing with Hanuman
You probablly know by now that I love Kin Klavé! Check out his new track with a wonderful collage art made by the Kin(g) himself! Seriously, (Ninja Tune) are you listening? I can imagine Kris with his drumset on tours to the seven seas, chanelling music experiences back to our souls. Peace out.
Camilla Yen – Precious
So I'm sitting on the balcony on a hot Sunday city-night and I just press play… What a way to clear everything off my mind … Yep, you'll feel those MJ, Lianne La Havas, Bernhoft and Prince vibes. Camilla Yen's Precious track is a self-released single in the RnB/neo soul genre, filled up with jazz, gospel, and electronic spices. It's co-produced with Norwegian artist/producer Eskil Dante. I don't know if Jerry Maguire is listening but if he's having commitment issues play this to him!
Project Mortality – Haze (ft. Simple Machines)
Trip-hop as you love it with some extra bluesy guitar strings… making your head burn through the details of a passionate night…  Project Mortality is the musical brainchild of producers Trinity Forbes "Firewood Poetry" and Geno "LeSage". Their sound is an ode to the era of Bristol's 90's trip-hop scene and downtempo with a modern atmospheric twist.
Cathedral Bloom – Training Wheels
Alternative hip-hop project Cathedral Bloom are set to release their second full-length EP Looking Glass/Mask on August the 20th. To prelude this release they have shared a video for Training Wheels. I've never heard something alike and am allured into their magical sound and lyrics. They describe themselves as: a mélange of playful futurism and colonial hauntings; at times exploding in ecstatic hip-hop psychedelia, or vaporising into clouds of atmospheric grit.
I totally agree and breath into solid music moments of truth.