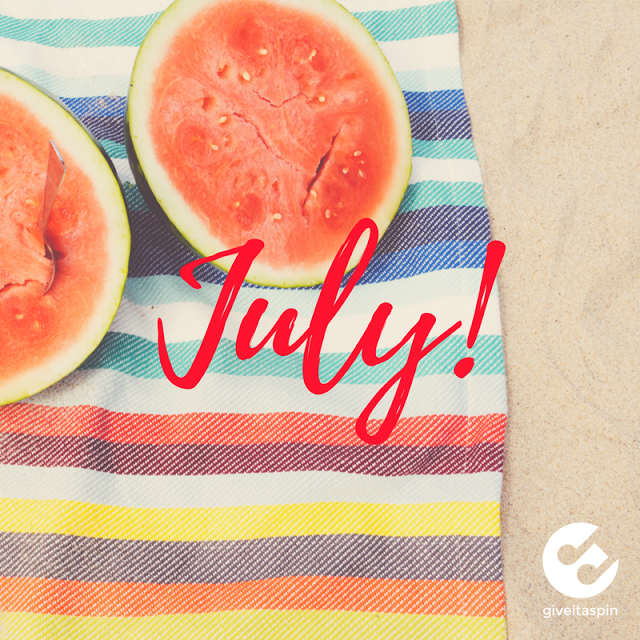 Here we go, 20 superb tracks from all over the world taste like July. Stay close by, the playlist grows day by day…..! Tag us on Instagram (#giveitaspingr) and enjoy the vibes mates!
Mona Vale – DLM
Multi-instrumentalist/producer Mona Vale (Jamie Hoddle, UK) unveils "DLM" which you can find on Cherry House Records. Luxuriate in layered organic dance music operating at the intersection of electronica and indie!
Essen Hiort – Flowin
Essen Hiort have just revealed the full tracklist for the electronica duo's new 3 track EP "The Deeper End". "Flowin" is a slow-jam burner with echoes of James Blake, SG Lewis and Rationale. Guest vocalist Cloud Vince's voice reveals a warm frailty throughout.
Stevie Wonder – Living for the city (Sancii remix)
Sancii is a French electronic DJ and producer. Grab his first EP "Night All Day" here.
Jah Wobble & The Invaders of the Heart – No, No, No
A new single on 3Ms Music from Jah Wobble & The Invaders of the Heart just came through our inbox. It's a re-worked version of the Dawn Penn classic, featuring vocal talents of Aural Dawn.
Listen here.
LOXE – Safe To Me (ft Alyss)
"x TAPE" is the first mixtape by London based writer/producer, LOXE, who has recently been working with a number of breakthrough artists."Safe To Me" is a down-tempo balearic sounding groove, featuring rising artist Alyss.
Octek- Obeah
Octek's refreshing debut EP covers a few different genres, from mellow Dub-influenced tracks and a few Hip Hop grooves to deep Neurostep and Juno Reactor inspired Tribal Tech Moombahton. It's the first thing i'll airplay on Paranoise Radio for the giveitaspin S02 comeback.
re:tract – Bendy
Manchester electronica artist re:tract has released Bendy, the lead single from his recently released debut album Do Not Eat This Record. Check more updates via the official website.
Hotwax – Gunlock Ave
24yrs old
Hotwax
(Florida) creates a varied mix of electronic, ambient, chill, and downtempo music. Debut album
Communicator
is out on
2060
records.
Ghetto Vanessa – Yuh Live Nice
20 year old Ghetto Vanessa aka Sönke Oberschmidt is the young Dominican Republic-based producer making some of the freshest club sounds you'll hear in 2017. Imagine dancehall with the pop experimentalism of PC Music and you get close to Ghetto Vanessa's take on Caribbean music, favela beats and Dominican Bachata. 'Yuh Live Nice', is now signed to Ministry of Sound.
See Also
LegPuppy – Utopia (No Regrets) (Dansdan Liquid mix)
LegPuppy just released Ütopia EP. Here is a creative youtube channel you will never forget.
Captain Earwax – Vortex
Captain Earwax blends his passion for nature and earthly sounds with playful and emotive melodies, intricate percussion and crunchy textures. Vortex is taken from "Delicate Empires" album which you can find on Bandcamp (limited 12inch LP/Fifty Records).
Good Lee – Minute Of Peace
Minute of Peace
is the debut album by
Good Lee
out via
Primeluci Records
. Find it
here
. Melting together own field recordings and organic instrumentation with electronic sounds and digital manipulation it's a beautiful and intimate journey ahead.
Desert Moons – Rough Trade
NSW Central Coast-based indie-electronic duo, Desert Moons (Brothers Jake & Simon Dobson), have just revealed their self-produced debut single Rough Trade. Combining beautifully crafted organic and electronic instrumentation, the track is a stunning eclectic piece of experimental-electronica that melds themes of dark dream-pop, indie-rock and hip-hop; taking cues from the likes of their staple influences Radiohead, M83 and Daniel Johns.
Taste Like Chicken – Bottle In My Hand
Southern rock band, Tastes Like Chicken, new single, "Bottle In My Hand" is about drinking to escape from your problems only to compound them or make them worse. This song is blue, dark, yet energetic and powerful as it talks about a sensitive subject that is happening in the U.S. Head to their website!
Spilt Milk Society – She Tastes Like Summer
Spilt Milk Society are a 5-piece band from the Midlands making indie/rock music. Following the release of  Voices on March 31st, the band follow up with their next single She Tastes Like Summer on HolyHowl. Serve up some watermelon and let's go for a swim.
Niki
Hi mates! I am the founder and curator of giveitaspin.gr ever since 2008, blogging daily! From freestyle Dj to Radio Producer in my free time, you can find me as Digital Project Manager at Athens Music Week this year, parts from finishing my PhD in Physics. As always, enjoy and support music and the spins from all over the world.