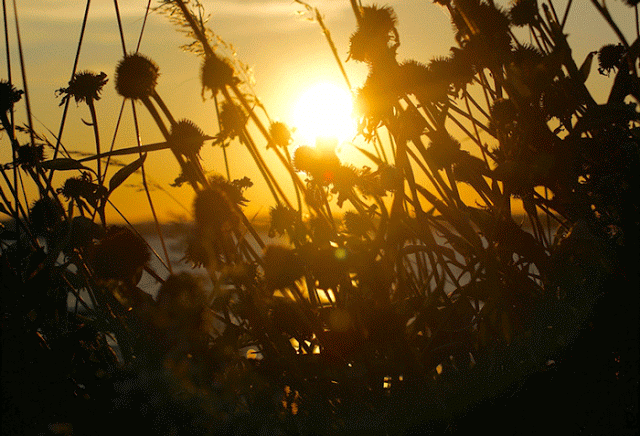 Giveitaspin is relaxing behind the August sun, so pick up some favs Niki just discovered for your summer long days and nights!
Follow 
giveitaspin
 on 
Soundcloud
, 
Youtube
 and 
Spotify
 as the playlist grows on every platform each day with hand-picked goodies that move our musical soul!
Heather Trost – Agistri
In case you'll visit 
Agistri
 this year!
A Hawk And A Hacksaw
and
Beirut's
vocalist, violinist and string arranger
Heather Trost
shines in a solo debut album of classic '60s sounding folk-pop psychedelia! Find more info on the album
here
.
Batts – Little White Lies
Batts
aka Melbourne-based
Tanya Batt
released her previous single
For Now
in March stating it was the first song of her new sound. Here is her second release
Little White Lies
to solidify the change in sound! Take the pressure off with some mesmerizing music from down-under!
"Little White Lies just came out all at once, it's about how pretty much every interaction with anyone seems to be filled with these little white lies, whether it's just easier to reply 'Good' when someone asks you how you are, or being late and making up a little white lie to cover your back. The world is filled with them and I don't think we even realise we are doing it anymore, whether it's a stranger or someone close to you, it just happens.." – BATTS
Joel Baker – Story ft. Abra Cadabra
Hotly tipped Nottingham born and raised singer songwriter and producer, Joel Baker shares the video for 'Story' featuring Abra Cadabra. Filmed in Stockwell and Tottenham, it's the directorial debut for London's go-to Grime photographer Vicky Grout. A catchy tune about relationships. Check out Revamped Recordings.
Retro Kid – Time Waster
Retro Kid returns with his latest single 'Wasted Time'. A folktronica scuzzy track with busy beats and a melodic vocal. It shakes it's head at the "black tie" conformist, stating that money does not lead to happiness and fulfilment. The bottom line is… Drop that briefcase and live the life you want to!
Spectoral – Everybody Wants To Rule The World (Tears For Fears adaptation)
"…Sometimes we need to take a minute back for ourselves, before the end of days is here." says Spectoral via his bandcamp page. It's an instant favorite "adaptation" of the month. He turned the nostalgic original into a personal music dialect that pulls in everything from breezy chillstep to electronic future-soul. Find out more here.
Nick Shattuck – Come Get Ya
RMNCE & BLUES – LIBK
Pleasures – Lights Out
Dazed N' Confused – Cigarettes, Cheap Wine and Rock N' Roll
Blossom & HOT16 – Loves Coming
Up-and-coming Portland soul sensation Blossom and Liquid Beat producer HOT16 come together for "Tease". The album represents Blossom's debut full-length and HOT16's biggest collaborative undertaking to date. Loves Coming surely sticks out of the pack! More info here.
Tanya Morgan – Trunk Sh*t
Tanya Morgan
are back on their "
Trunk Shit
" in their new video, which is brimming with bravado-laced bars from
Von Pea
and
Donwill
, with a bass-rich instrumental supplied by AEON for The Lessondary. The banger stems from their highly anticipated new album,
YGWY$4
(You Get What You Pay For).
Dopeness
!
On-Ly – b u kno
Jailbox – Whole
"Whole" is a single from St. Louis collective Jailbox, featuring a sense of elegance and powerful emotion. The Missouri-based group came together to create what feels like a tightly-knit acoustic, percussive story. Channeling a relatable 'what could have been' structure, "Whole" serves as a penchant reminder of the timeless feeling that some thing's can't be realized in true value until they are no longer present.
Flash Trading – Acceleration
Flash Trading is a balearic acid sophistihouse project from Brooklyn. They make music that is as inspired by the modern underground electronic scene in Brooklyn, embodied by the already legendary Bossa Nova Civic Club, as it is by the music that found its home at Manchester's The Hacienda in the 1980s and 90s. With music made entirely from analog hardware and singer Monae Freeman's sublime vocals, Flash Trading reevaluates the arbitrary lines that have been drawn between electronic and indie music. TAG OUT the track or buy limited merch here.
JSPH – Better
Better has a subtle build to an emotional chorus. JSPH is poised to make strides in 2017!
Pop Cautious – Become (Live at No Name)
POP CAUTIOUS is the creative persona of Texas-born and raised singer-songwriter,
Tyler Porterfield. Against anatmospheric palette of mandolin, woodwinds and acoustic guitars, his eloquent vocals and cinematic songs acknowledge the deep heritage and essential inspiration of American music. It's not the genre of music, but more like philosophies and Pop Cautious has me naturally thinking with grand pretention. Jose Gonzalez would stake out this intimacy.
Pipo Romero – Sentimento (Tarantella)
Pipo Romero is a young but outstanding composer as well as a magnificent guitar player from Cádiz, Spain. His unique playing style – labeled by some experts as "Spanish Acoustic Fingerstyle" – has made him a guitarist to watch in the coming years. After leaving the audience stunned at the Guitar Bcn 2017, in Madrid as well as in Montreal, Canada, he has just signed with Sony Music and on the 1st September 2017, his first album Folklórico will be released by Legacy (Sony Music Spain). Must listen it's full of passion!
Mina Rose – Lemons and Limes
Mina Rose
reveals her frutitfull debut track, '
Lemons and Limes
', a colourful yet cutting compound of trip-hop, dub, hip-hop and vivid contemporary pop. Whilst wider influences range from Outkast and Gorillaz to Gil Scott Heron, 'Lemon & Limes' was particularly inspired by reggae legend Smiley Culture, observing this lack of change in the relationships between the police and the youth. She also runs her own online vintage clothing shop,
Girl Down Brockley
, and has been sampled by lifelong hero
Tricky
after he stumbled across her online! Keep an eye out for amazing news
here
.
Run DMT – Analogue Noir
In 2010, John D. Robbins aka RUN DMT began a journey that spanned over 2 albums, many major remixes and festival appearances, and support from some of electronic music's biggest names. In 2017, RUN DMT returns with his signature heavy bass licks and "anything goes" approach to DJing and producing on his new album, Revolutionaire. Inspired by a fictional city on the brink of destruction and the positive forces that emerge to free the minds of the people, RUN DMT is combining his love for music and cinema into his greatest release yet. Analogue Noir flourishes in tunefulness!
Water Slice -Dream State
Water Slice is a conglomerate of local LA band members from Gardens and Villa, James Supercave, A Sunny Day in Glasgow, and AAN. They played Treefort Music Festival earlier this year where they opened for Mac Demarco and have been recording music for an upcoming EP at Frog Sound Studios with Adam and Chris from Gardens and Villa producing. It's an alternative "Sha La La" epiphany on my music plate.
Follow
giveitaspin
on
Soundcloud
,
Youtube
and
Spotify
as the playlist grows on every platform each day with hand-picked genrefull goodies!