Download it for free, or even better, name your price on bandcamp and support a great label!
The Boomarm Nation Family wish us harmony and strength in the New Year by sharing the 5th annual FAMILY ALBUM! There are new contributions from Argentina's Silvio Astier, Palestinian beat genius Muquat'a,  the notorious nomadic sounds of Tropikal Camel, to name a few.
Dive into it,  20 tracks deep of vibes and sonic intent. Visual artist Zohar Doron is behind the stunning piece of cover art. You can download it for free on Bandcamp or buy it for support 🙂
Thank you Boomarm!
See Also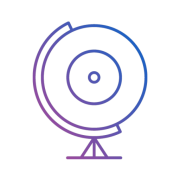 giveitaspin!
Give it a spin! is an award-winning independent music and culture website based in Thessaloniki, Greece. We communicate with all corners of the Earth with a global team of contributors and spin the world through the arts! Care to make some noise with us?