Alex's first single I Won't takes cues from electro-pop, R&B, ballad melodies and it's synonymous with a chillout burn. His vocal gesture pins down a mission statement, it's a soulful driven electronic downtempo track with glitchy roots of Aphex Twin and Burial layers. The track mood of the Canadian artist is consistent, building on human connection with a surprisingly advanced acoustic version. Friendly and calming it almost sounds like self-absorption. One of his best moments going solo, Alex regroups his self to make the journey with us. 
You can catch him on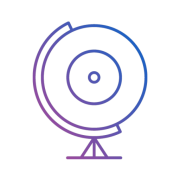 giveitaspin!
Give it a spin! is an award-winning independent music and culture website based in Thessaloniki, Greece. We communicate with all corners of the Earth with a global team of contributors and spin the world through the arts! Care to make some noise with us?