Viennese band ELIS NOA has released a short film that compliments their debut album "What Do You Desire?" on Las Vegas Records.
This visual counterpart was made in collaboration with the Austrian filmmaker Eric M. Weglehner. The film deals with the emotions of the album and the realization that inner freedom can only arise when we recognize, accept and express our wishes and facets. The clip is musically accompanied by two tracks from the album: "Try To Catch Me" and "Take My Hand".
The captivating voice of Elisa leads the film with a monologue of excerpts from the lyrics of the album. Visually, the film combines narrative scenes with abstract dance scenes that reflect the longing for inner freedom and its conflict with the external environment. On the auditory level, too, the video is divided into two sections: while the first rebellious part deals with loneliness, rejection, and conflict, the second reflective section is devoted to the topics of acceptance, confidence, self-worth and leads to the realization of one's own inner freedom.
A second album is going to be released this autumn. If all goes well a concert will take place on 04/21/21 (Konzerthaus, Vienna (AT)).
Find ELIS NOA on Facebook and Instagram.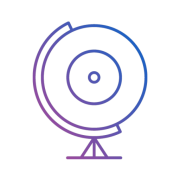 giveitaspin!
Give it a spin! is an award-winning independent music and culture website based in Thessaloniki, Greece. We communicate with all corners of the Earth with a global team of contributors and spin the world through the arts! Care to make some noise with us?