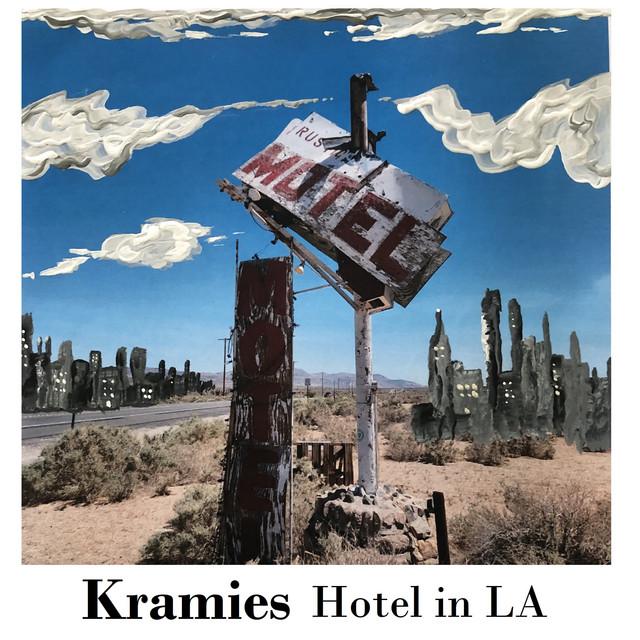 An interstellar adventure full of sentiment, intrigue, and iridescent storytelling, 'Glitter', the newest(-ish) single from Portland OR/ Salt Lake City UT-based dream pop band The Plastic Cherries, encapsulates the perfect aesthetic for…
Στις 17 Ιουνίου 2022 η ιστορική Sub Pop Records θα κυκλοφορήσει το πολυαναμενόμενο τέταρτο album της Ελληνίδας μουσικού Σtella. Όπως χαρακτηριστικά αναφέρει και η Αμερικάνικη εταιρεία με έδρα το Seattle στην επίσημη…
Κυκλοφορεί από την United We Fly Τέσσερα χρόνια μετά το ομότιτλο ντεμπούτο τους, οι Sworr. επιστρέφουν με το "Honest". Έναν δίσκο που προέκυψε από την ανάγκη για εξέλιξη τόσο ως προς τον…
Νέο digital single – σε όλες τις ψηφιακές πλατφόρμες Η Kit Kido είναι μια σύγχρονη torch singer. Έκανε το ντεμπούτο της στη δισκογραφία το 2021 και το "Moonbeam" είναι το τρίτο single…
Στην αρχή της νέας χρονιάς, ο Κώστας Παρίσσης παρουσιάζει την καινούργια του δισκογραφική δουλειά που κυκλοφορεί ψηφιακά από τη Formiggart. Ο Κώστας Παρίσσης, ως συνθέτης, αναλαμβάνει να επιλέξει και να μελοποιήσει στίχους από 16 νέους στιχουργούς που συμμετείχαν…
Oι αγαπημένοι μας Low Treble μιλούν στη Νίκη Σόρογκα για το νέο τους EP, «Mr. Low» που κυκλοφόρησε στις 10 Δεκεμβρίου (2021), αλλά και για τη δυναμική της μουσικής τους εν μέσω…
Kυκλοφόρησε η συλλογή της Puzzlemusik με αφορμή την συμπλήρωση 15 χρόνων από την ίδρυση της εταιρείας.
Η Inner Ear παρουσιάζει την πολυαναμενόμενη επιστροφή των Mechanimal παρέα με τον Johnny Labelle την Κυριακή 19 Δεκεμβρίου στη Death Disco.
Το Σάββατο 11 Δεκεμβρίου 3 νέα σχήματα, θα μοιραστούν μαζί μας τους ολόφρεσκους ήχους που περιλαμβάνουν τα ντεμπούτα τους. Σας περιμένουμε στο party μας, στην καρδιά της Αθήνας!
Infinitone launches revolutionary Dynamic Micro-Tuning software for musicians. Infinitone DMT is a DAW plugin that opens the door to an unexplored landscape of musical creativity by unlocking the infinite harmonic spectrum. Infinitone…
Read More
Anxiety and depression are common mood disorders that plague millions of people every year, with symptoms spanning disinterest or loss of appetite. Some more severe symptoms involve insomnia or constant fatigue, and many of the symptoms are left untreated.
Read More