as wiki the wicked says
Tones on Tail was an "eclectic" musical side project of Daniel Ash of Bauhaus, along with art school friend, flatmate, and "Bauhausroadie" Glenn Campling in 1982. After the breakup of Bauhaus in 1983, they were joined by drummer Kevin Haskins. Their music was described by one critic as "doom-and-dance-pop".The band disbanded in 1984 shortly before Ash and Haskins went on to form Love and Rockets.
get clicked to
to get you through the August moonlight
Their track "Go!" was one of the sample sources for Moby's "Go".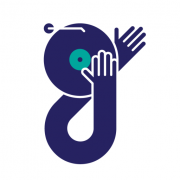 give it a spin
An independent award-winning outlet that supports the arts, people, & culture. If music is your thing — what are you waiting for? Give it a spin!