Soaring into the infinite. Each moment is eternal, with every relative reality conceivable playing out into an expanse beyond our conscious comprehension. One might be reminded: the law of conservation of energy states that energy cannot be created or destroyed, but rather transformed from one state into another. This can be a reassuring thought for those of us facing the deeper questions – questions we will inevitably all face.

Such is the embodiment of 'Eclipse', the most recent work from Steve Nguyen & Peak Twilight. Dedicated to Nguyen's late son, there is an overwhelmingly celestial atmosphere present. One which lays the foundation for sonic adventure; a vastness of imaginative exploration. Accompanying this heavenly aesthetic is an elegant cascade of melodic pianoforte, dancing down the clouds in a tactile & tangible display, lending the listener an escalier for their paradisiacal ascent. 
---

A piece of particular magnificence – this is a stand-out. & After such a work, it seems only right to delve deeper into the artists' respective catalogs:

Steve Nguyen
Soundcloud // Twitter // Instagram // Facebook
Peak Twilight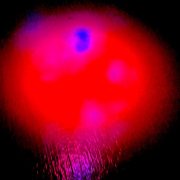 Charles Davis
Charlie is an audial adventurer, a cultivator of lands, and a time/space explorer. You can find him as @doghousecharlie or @greatwaveband on Bandcamp!