Ο Ạoris, είναι μια καλλιτεχνική έκφραση που δημιουργήθηκε με σκοπό να γεφυρώσει το χάσμα μεταξύ των μουσικών ειδών, μέσα σ'έναν ωκεανό από ήχους, χρώματα και ιστορίες.
Ατμοσφαιρικοί ήχοι, ηχοχρώματα και μελωδίες συνδυάζονται με τη μοντέρνα κλασσική σύνθεση, το μινιμαλιστικό πιάνο, έγχορδα και ηλεκτρονικά στοιχεία, δημιουργώντας μια ιδιαίτερη μουσική ταυτότητα.
Μέσα από προσωπικές εμπειρίες ετών, στη μουσική σκηνή της Ελλάδας, ο Ạoris προσπαθεί να δώσει τη δική του φωνή και οπτική, μέσα από έναν σχεδόν βιογραφικό τρόπο σύνθεσης και έκφρασης.
«Εικόνες, ήχοι, μνήμες, όνειρα. Υπάρχει μια κινηματογραφική συνθήκη σε κάθε ήχο. Μου αρέσει να σκεπάζω με μουσική τις σκέψεις και την ίδια τη ζωή. Eίναι ο λόγος, η χροιά, η φωνή, το χρώμα, οι λέξεις.»
Το νέο του live session "Ạoris – A live performance at VPS, Athens" είναι διαθέσιμο στο YouTube:
---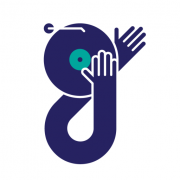 give it a spin
An independent award-winning outlet that supports the arts, people, & culture. If music is your thing — what are you waiting for? Give it a spin!