Κυκλοφορεί από την United We Fly
Τέσσερα χρόνια μετά το ομότιτλο ντεμπούτο τους, οι Sworr. επιστρέφουν με το "Honest". Έναν δίσκο που προέκυψε από την ανάγκη για εξέλιξη τόσο ως προς τον ήχο τους, όσο και προς την κατεύθυνση της ειλικρινούς έκφρασης.

Το "Honest" αποτελείται από δύο ενότητες. Στην πρώτη συναντάμε μια νέα, εξελιγμένη εκδοχή του μουσικού τους κόσμου. Εξομολογητικοί στίχοι που πλαισιώνονται από μια honest προσέγγιση της alt pop, στα γνωστά downcast electro μονοπάτια τους. Πιο εξωστρεφείς μελωδίες και up-tempo ξεσπάσματα, κινητοποιούν τον ακροατή να βγει από το safe zone του, όπως ακριβώς έκανε και το συγκρότημα κατά τη διάρκεια της σύνθεσής, και να αφεθούν σε αυτό που προμηνύουν τα 5 πρώτα τραγούδια του δίσκου.

Στο δεύτερο μέρος, φτάνουμε μουσικά σε μια νέα συνθήκη που στο κέντρο της βρίσκεται η αυτογνωσία και η αποδοχή. Τραγούδια με έντονη διάθεση πειραματισμού, με «σπασμένα» beats, πολλαπλά μέρη και εναν ενιγματικό χαρακτήρα, θέτουν τα θεμέλια ενός νέου  μουσικού κόσμου, ενός ανανεωμένου μουσικού εαυτού που εμπεριέχει την διάθεση των Sworr. να βρουν τα πρώτα τους βήματα σε έναν ανεξερεύνητο ορίζοντα.

Οι δύο αυτές τάσεις του δίσκου συνδιαλέγονται σε όλη τη διάρκειά του, συνομολογώντας ότι το 'Honest' πρόκειται για έναν πραγματικά ώριμο δίσκο του συγκροτήματος, ο οποίος φανερώνει την αγωνία και την προσπάθειά τους να εξελίσσονται διαρκώς και να εκφράζονται όσο πιο ειλικρινά, ξεπερνώντας ξανά και ξανά τους εαυτούς τους.

Βρείτε το Honest σε όλες τις ψηφιακές πλατφόρμες και στο online shop της United We Fly.

Οι Sworr. είναι οι:
 οι John Tsallas, Thanasis Q και Robin K
---
Credits

Music & Lyrics by Sworr.
Robin K: vocals
Thanasis Q: electric guitar
John Tsallas: programming, samples, synths, beats
Kostas Zabos: samples, drums, percussion, synths, programming
Produced by Kostas Zabos, John Tsallas
Mixed and Mastered by Kostas Zabos, Costas Verigas
Track list:
TRYIN  
WAVES  
DOWN TO L  
RAIN ORANGE  
FOR YOU  
SLOW  
27  
BORED 
LOST  
OUTRO / INSECURE 
Follow Sworr.
Facebook Page | Instagram | Spotify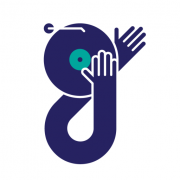 give it a spin
An independent award-winning outlet that supports the arts, people, & culture. If music is your thing — what are you waiting for? Give it a spin!