Previously part of London bands Southpaw, The Razzle and Orfan, Element is now forging his own sound as a solo artist. Presently focused on instrumental electronica, his musical fascination revolves around samples, field recordings, beats, and guitar.
Born in a small coastal town in Norway, as a child Element's family moved to London. Viking tales and Nordic mythology enthralled a young Element, and storytelling became the central vein to his artistic expression. Living in east London from the mid naughties Element became immersed in underground rave culture and electronic music. Eventually moving to Berlin to continue on this cultural journey, Element now hops between Europe and Asia making music and performing live.
After the release of Element's debut EP, Jouhatsu, he began writing a series entitled, The Selection. Here we see Element's transdimensional alter ego, Joshua Page, in a Sci-fi satire. To accompany his music and writing, Element creates a visual story in his continuous Instagram collage (by the way, we haven't seen anything like it, it's a masterpiece!). Here, he draws inspiration from psychedelic surrealism.
This artistic trinity comes together with second solo EP, Sinta. Written about a supernova romance in the Philippines, every track name pays homage to deep Tagalog words about love.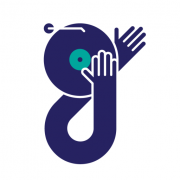 give it a spin
An independent award-winning outlet that supports the arts, people, & culture. If music is your thing — what are you waiting for? Give it a spin!