A gentle breeze rolls across the greenery, riding on the wings of change. 'Alone together', as it is said, with such serenity that only exists within the confines of one's own mind. 'Two Solitudes', the ambient soundscape from Michael Scott Dawson, extrapolates these sentiments with a purity of heart & sophistication of soul.
An amalgam of field recordings, pad-washed textures, & delicate melodies, 'Two Solitudes' is an intricately detailed piece of audial art. Refreshingly Spring-like, from the birds & breezes to the polyphony of the gentle piano & guitar, this is both a relaxingly subtle background accompaniment, as well as an elaborately nuanced composition. As a partner in silence, it is recommended to enjoy on a beautiful, sunny day; whether as a tool for looking inward or a means of escaping outward.
Follow further for more excellent soundscapes: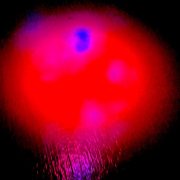 Charles Davis
Charlie is an audial adventurer, a cultivator of lands, and a time/space explorer. You can find him as @doghousecharlie or @greatwaveband on Bandcamp!