A dark horizon upon which an ocean meets the sky, deep in an abyss of nothingness (from whence the starstuff first collected & collided), comes the hauntingly beautiful 'Small Ship, Stormy Sea', via recording artist/ sonic explorer Loops & Loops.
Fresh off their newest LP, 'Lost Thoughts', 'Small Ship, Stormy Sea' is a synthian opus of unique tones & waves, classically reminiscent in detail & nuance; each note is a tonal world in & unto itself. The groundswell of modulation hits in monumentous fashion, as the sophisticated subtlety composition emotes that which is otherwise inexpressible. A unique spectrum amidst a growing world of overtly similar, listeners might call upon such past greats as Wendy Carlos or Mort Garso for comparison, but in a post-modern, drone/ 'noise'-esque fashion.
Loops & Loops is a truly fantastic composer/ audial creator, & 'Small Ship, Stormy Sea' is a piece of elegant, 'high' art. We're long-time fans here at the blog, & with a further, mood respective dive into their deeper catalog we're certain you will be too: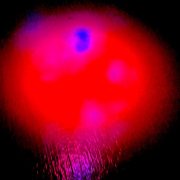 Charles Davis
Charlie is an audial adventurer, a cultivator of lands, and a time/space explorer. You can find him as @doghousecharlie or @greatwaveband on Bandcamp!