Are you a solo artist or a band? Feelin' export-ready? Apply now at HEMI Music Awards (HMA) and get the chance to break through the borders!
Be one of the 27 artists who will be selected from Central & South-eastern Europe for the first phase of the HEMI Music Awards and earn training sessions and networking activities in order to discover new music markets!

Nine (9) of you will pass to the second phase of HMA where you will have the opportunity for personalized support by international music industry experts, together with promo support and live touring among 10 leading music conferences and festivals such as:
ATHENS MUSIC WEEK (GR) | BUSH (HU) | EXIT FESTIVAL (RS)| MASTERING THE MUSIC BUSINESS (RO)| MENT LJUBLJANA (SI) | PIN MUSIC CONFERENCE (MK) | RECONNECT (CZ) | TAK BRZM MIASTO (PL) | TALLINN MUSIC WEEK (EE) | WIANKI FESTIVAL (PL)

And the HMA winner is…
The one who will be selected according to the evaluation activities and the number of bookings achieved in the second phase of the HEMI Music Awards.
And the HMA prize is…
5.000 euros to cover content and promotional costs as well as all expenses for a super gig in a major European Music Festival!

Applicants must be solo artists or bands over 18 years old, living in one of the HEMI countries. The deadline for submissions is Wednesday the 23th of January 2022 at 23.59 CET. Competition is open to any music genre and admission is free.
---
More info about HEMI:
HEMI Music Awards (HMA) is a talent program for artists who are ready to develop an international career and aim to reach new markets and audiences. It is organized by the Hub for the Exchange of Music Innovation (HEMI), a European initiative aiming to support artists and music business professionals from the Czech Republic, Estonia, Greece, Hungary, North Macedonia, Poland, Romania, Serbia, and Slovenia. Learn more.
HEMI is an initiative of 10 music organizations from Central and South-Eastern Europe (CSEE), co-funded by the Creative Europe programme of the European Union for 4 years (2020-23).
Developed as a cluster, the partnership includes public and private organizations, associations, festival and conference organizers, export offices, and a music business school.
HEMI's vision is to create a sustainable "Music Hub", aiming to develop innovative business models, co-produce and co-promote new events/products, create an Incubator for music professionals, and support artists to meet current market needs.
More info: https://hemimusichub.com/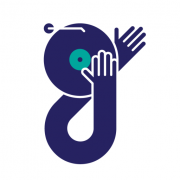 give it a spin
An independent award-winning outlet that supports the arts, people, & culture. If music is your thing — what are you waiting for? Give it a spin!