Today marks the release of Gemma's new music video for their latest single Maseti.
Cretan band Gemma is a venturesome 5-piece that resolutely pursue their own artistic vision, not falling into any of today's conventions or trends. They've managed to create a big wide-eyed statement through a mystical, and pounding trance like no other!
New track Maseti symbolically states that internal fear is not an option, it is time to fight the injustices of the modern world and live without any social critique or constraints. Have you stood up for what you truly are or feel through musical euphoria? In other wor(l)ds – dance like nobody is watching!
Hugely admirable, Gemma makes us feel good in our skin just by sharing their energy and is our breakthrough act for 2021 on the Greek map of things.
Thank you for this gift Gemma, which we have the honor of premiering exclusively below as giveitaspin.gr! Airing on 17th December 14:00 + 2GMT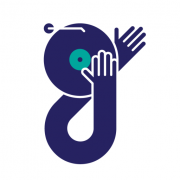 give it a spin
An independent award-winning outlet that supports the arts, people, & culture. If music is your thing — what are you waiting for? Give it a spin!