Artwork by
Sigal Ron
<iframe allowfullscreen="" frameborder="0″ height="480″ src="https://www.youtube.com/embed/pcW3g_yIPF4?controls=0&showinfo=0″ width="853″ kwframeid="5″></iframe>
CD baby
Bandcamp
Facebook
Youtube

Christos Anestopoulos treats his guitar as a wide canvas with no limits in the traditional sense, he isn't afraid to experiment and quantify lightness in his heavy musical thoughts that bring a harmony to the ears of others. #giveitaspin
Christos Anestopoulos is no secret to Greece although his playing is considered as a stringed pearl arising in the jazz/fusion makings of the modern world. On his musical path he has completed several workshops by many well known jazz musicians such as Pat Martino, John Scofield, John Abercrombie and Markos Alexiou. You will love this album if your a fan of ECM's greatest, alongside Pat Metheny and Terje Rypdal. With a diploma in classical guitar and moving on to an electrical guitar he got his sound together from a really young age composing later on for dance themes and companies of Tatiana Loverdou which took place in Patras and Athens festivals.
Creating
the Orange trio
(violin-cello-guitar) and the duo
DIADROMES
(EN ROUTES duo) (sax-guitar) with composer and teacher
George Daravellis
was on the road from there. Blending traditions into progressive jazz fusion altogether, Anestopoulos creates a compelling musical experience that any jazz fan would appreciate. His first album
'Swinging over the surfaces'
was released in 2003 and his second one in 2014
'Wish You Could Stay'
in which
David Lynch
,
George Daravelis
,
Vasilis Stefanopoulos
have participated along with many musicians from all over Greece. As for today we "re-issue" this majestic album on our headphones.
See Also
Dionisis Kanakis, Christos Anestopoulos and Eivind Aarset at Ευοι ευαν.
Colourful with alternating emotions, playful to happy, and other feelings desperately darkly. It's jazz fusion, rock with a lot of folk and ethnic elements including the electrical guitar,12 string guitar ,sax, violin, lyra , trombone, ntaouli, contrabass, drums and outi. The band interplays on the body of his work instead of always soloing which just earns the concept of synergy and musicianship in this intimate music bond on and off stage. Christos Anestopoulos treats his guitar as a wide canvas with no limits in the traditional sense, he isn't afraid to experiment and drone into a lightness in his heavy musical thoughts with some field recording samples (in the intros). An album that benefits in a genre where home experience and stage listening is a completely different game to the mindset. You should go jazz out for it! Listen to the whole album below with a few extras and support great music.
<iframe seamless="" src="https://bandcamp.com/EmbeddedPlayer/album=2921167301/size=large/bgcol=ffffff/linkcol=0687f5/transparent=true/" style="border: 0; height: 786px; width: 350px;" kwframeid="6″><a href="http://christosanestopoulos.bandcamp.com/album/wish-you-could-stay">wish you could stay… by Christos Anestopoulos</a></iframe>
<iframe allowfullscreen="" frameborder="0″ height="480″ src="https://www.youtube.com/embed/8rz6oB-ne0w?controls=0&showinfo=0″ width="853″ kwframeid="7″></iframe><iframe allowfullscreen="" frameborder="0″ height="480″ src="https://www.youtube.com/embed/z241kK1daDw?controls=0&showinfo=0″ width="853″ kwframeid="8″></iframe>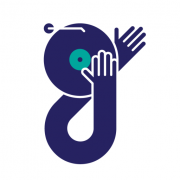 give it a spin
An independent award-winning outlet that supports the arts, people, & culture. If music is your thing — what are you waiting for? Give it a spin!