Weinf is an artist I respect and would love to hang out with judging by the official video. The man meow-ing rock behind a mask, had captivated my soul after a few clicks on the internet. It's time for grizzled tunes to form familiar shapes, he just loves what he's doing like all the greats! Inspired by some of my favorites: Morphine, The Rolling Stones, Jack White, The Doors, Pink Floyd,John Frusciante, Bob Dylan and the list goes on! Watching "Bury me with my money" it's swaying in some sort of slow motion… that still is in tempo with everything, deliberately laidback and that's a generously figured hook, on the pace. After listening to some of Weinf's older escapades, you truly feel the direction of his musical heart.
A glide in crooning is always a chromatic melody in tempting formula, bringing down a self-warm innocence in any heavy electrified expectation. Treat yourself with a limited cassette released by Wiener Records. Don't ask me I already bowed on bandcamp. Couldn't resist the EP which consists of the title track, Miranda and one of my favorite Morphine songs as a cover for the lovers, "You Look Like Rain".
This release follows "Requiem for Myself", Weinf's debut & conceptual LP that saw the light at the end of 2015. Enjoy some more music below, love share and support your most independent artists! Hey Weinf let's go backpacking in the blues/rock tundra sometime! Buenas noches mis amigos…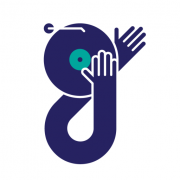 give it a spin
An independent award-winning outlet that supports the arts, people, & culture. If music is your thing — what are you waiting for? Give it a spin!