Starting off with a jazzy Bass-sample and hard hitting drums, this beat slowly builds up with a dreamy piano to a very atmospheric beat and is a must for all Beat and Lo-fi Lovers.
I especially liked this song because it stands out from the homogenous "Lo-fi 24/7 Live stream anime picture"-mass. As a producer, I'm not very enthusiastic about the current development of the "beatmaking" scene, because these Lo-fi streams make the music a uniform mush. Most Lo-fi producers copy the beats they hear in these live-streams and lose their face or artistic character. I wouldn't even describe most of the Lo-fi beats nowadays as an art form, because they don't require any attention on the part of the listener and are often boring and probably made in about five minutes (Bill Evans Piano sample + Isotope vinyl VST + Snare, kick and hi-hat from a Free Samplepack). 
I was all the more pleased about the beat of the Berlin duo "Rocomoco" and hope that their beats will get more attention in the future.
Follow Rocomoco on:
See Also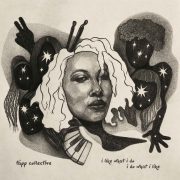 Yep, it's on our Chillout Vibes playlist!
Christoph Kiss
C. Kiss is one half of the Zurich-based Producer-Duo and Liveband "Okvsho" and part of the Label Boyoom Connective. Besides that he Dj's and looks for the best Jazz, Funk, and Hip-Hop records.