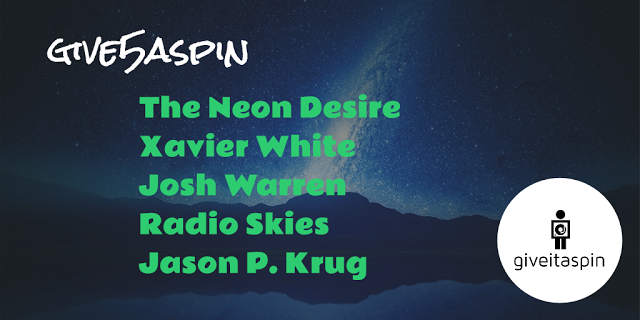 Greetings mates and music lovers from all over the world! Time to make your life genre-full and stop fidgiting around. Perhaps you'll discover a new love on the way, or see magic in things you have never listened to before.
give5aspin is our latest column to twist life's journeys whenever we feel like having a ride. And yes, discovering new tracks, albums, artists, bands we love on the way!
The Neon Desire: Electronic | Indie | Experimental
The Neon Desire
could have just came out of "Drive" OST, making the streets cry out for burning feelings with no words just with heavy, contemplative and atmospheric beats. Coming from Toronto, Canada fronted by artist Jamie Somerton
The Neon Desire
project is peaking up on the Reverbnation Canadian charts.
"Be the light"
begins with a pool of swirling electronic bright ambience and builds into a clap-heavy stomper of a dance track. You can download the album for free
here
, or buy one of the
4 remaining limited 10inches
of uplifting-bigger than life music anthems expressed with sonic beauty.
Xavier White: RnB | Soul
Xavier White is from NY and is back with a perfect video to his latest single "New York Times". Recently some friends went crazy over there, so maybe I'm just into the vibe. Produced by Paul Couture,
the song follows White as he laments on a past love during time in
California. The video pulls inspiration from some of the most iconic landmarks
in LA and NY to tell the all -too- familiar story of a complicate, yet
expiring relationship. Summer mood and sultry vibes no matter what your
area code is. Cancer vs Gemini EP will be available on June 7th until then follow the social road.
Josh Warren: Singer/Songwriter | Folk | Acoustic | Americana | Rock
Josh Warren
is a troubadour of a kind! Moments of intensity will hit your aural perception as you drink down the words that melt with the guitar chords. His silky honey dripping, vocals sure go well with songs of Ray Lamontagne, William Fitzsimmons, Damien Jurado and Scott Matthews. Although he reminds me of some of the greatest artists that are not with us today, but I'll leave it up to you to comment along. As a singer, songwriter and composer based in Scottsdale, Arizona his highly diverse and talented musical background (alt rock, film, musical theater, classical) will blow your strings off. Currently he's attending Chapman University studying music composition. In
"I'm still falling in love"
we can track down Eileen Kim playing violin, and Warren's newest acoustic EP "Always and forever" will be released in July.
Official | Facebook | Twitter | Soundcloud

Radio Skies: Rock | Folk | Electronic
Radio Skies, are our brightest new jammin' discovery. They fill up the air with folk roots and electronic psychedelia coming straight from the mountains of Ojai in CA. "Something to believe in" is about the depth of change that happens at pinnacle moments of a friendship or relationship, and then the inspiring thought that there is always something to believe in. Part of that is sarcastic, because that something might be allowing your thoughts to take a trip to the moon. Dare come fly with us, above to new colorful levels of musicality. We love to here that, they take inspiration from Paul Simon, Brian Eno, and The Grateful Dead. This new belief today has surely made me happier searching for the sun in the sky.
Jason P. Krug: Folk | Acoustic
"Believe In Me"
is from
Jason P. Krug's
solo album
"The Zen of Losing"
. A romantic tune that's appointed with plucked cello and guitar. Hushed and desperate, haunting and believable. And you'll find yourself singing it unconsciously. Jason quotes
"some records you make with a clear goal in mind, an audience, a genre, a kite to sail the wild winds of the market. Others you make to keep losing your mind. This is of that second variety".
All of the sounds will spin well with Smog, Howe Gelb and Stephen Malkmus. We are enjoying every straight-forward consciousness he ink's on his personal
website
. If your looking for a true-spirited guitar virtuoso with a great lyrical mind set to swallow down smart and timeless thoughts of life, dig in.
His album is fantastic. Word for word and note for note.
Perhaps you already knew about
The Grimm Generation
.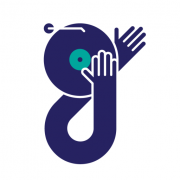 give it a spin
An independent award-winning outlet that supports the arts, people, & culture. If music is your thing — what are you waiting for? Give it a spin!