Australian born and LA based artist, Helena Legend just started her own fashion label however that doesn't bother her from working on a new single with Kirstin Maldonado (Pentatonix). After a hot trail, releasing singles on labels such as Musical Freedom, Mixmash, Ultra and Sony, Helena is back on digital track with a fresh video for your future vibe eyes. I wouldn't mess with her though as she holds a  2 year "black belt" in Vegas residency at Drai's Nightclub/Dayclub and is also roaring through as a main headliner at Storm Festival in China, plus tours through Asia, Australia, Europe and her home base America.
The video below featuring also LYRE is inspired by "Tibetan Book Of The Death" and a concept of "Ego Death", which can be defined as "complete loss of subjective self-identity." In Jungian psychology the synonymous term psychic death is used, which refers to a fundamental transformation of the psyche. It's about correlations to what is like to have an outer body experience. You will get hooked on the visuals from the very beginning as if you're entering a movie scene shot in Shanghai, China.
See Also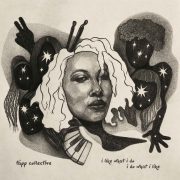 Connect with Helena Legend


https://www.facebook.com/HelenaLegend
https://soundcloud.com/helenalegend
https://www.instagram.com/helenalegend
Niki
Hi mates! I am the founder, curator, and editor-in-chief of giveitaspin.gr ever since 2008, blogging daily! From freestyle Dj to Radio Producer in my free time, I love spinning music from all over the world.