Striking balance – a key to the mastery of oneself & one's surroundings; every melody has a harmony, every mirror a reflection. These dualities manifest themselves in our life for better or worse, & right now, perhaps one of the best modern, 2020 U.S. representations is the great city of Portland, Oregon: progressive-minded, gorgeous, & serene/ metaphorically, & literally, on fire. Whilst an eastern seaboard resident, this writer is left mostly with descriptive narratives from friends & associates; pictures painted – as such is the case for many at the moment – & Jonny Cool's latest track, entitled 'Portland Zoo', offers listeners an in-depth, full-spectrum interpretation of these residential emotions.
Featuring a full jazz band, consisting of Trevor Ryan Scott on Drumkit, Randy Starr on Bass, Jake Allegar on Guitar, Sabiah Sogard on Muted Trumpet, Tori Lewis on Flute, & a blazing performance from Peter QB on sax & flute, the high level of musicianship is an immediate head-turner for anyone within earshot. With clear direction & concise structure, Jonny Cool lets hip hop guide the path of the creation, though seemingly only to approach via an alternate trajectory: lyrics define the chorus, & the drive of the rhythm pronounces the instrumentation & melodic expression in a notably inventive manner.
While most in the genre are sampling the likes of Monk, Coltrane, Sun Ra, Ornette Coleman, & other jazz greats of yesterday, Jonny Cool is putting the true blue work in, creating from the ground up. For further listening, hear here: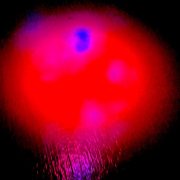 Charles Davis
Charlie is an audial adventurer, a cultivator of lands, and a time/space explorer. You can find him as @doghousecharlie or @greatwaveband on Bandcamp!