Initially titled 'The F* Out', coslee's new single 't.f.o' is out on Fortune Cut Records, as a bonus track of his debut album 'What Feelings Sound Like'. Like in every legendary hip hop song, there is a sample clearance story around t.f.o that is worth mentioning. The song was initially included in 'What Feelings Sound Like' but couldn't be released due to a sample not being cleared. coslee was denied permission to use Ethan Hawke's TED talk 'Give yourself permission to be creative' as a sample, and therefore t.f.o almost never came out. However, coslee insisted on recreating the actor's speech by hiring a professional voice-over actor and finally decided to release the song as a bonus track.
A seductive and luscious half-tempo groove, accompanied by playful harmonies, lays the foundation for an exciting musical journey across jazz, experimental hip hop and nu-disco. coslee uses this tune as a vehicle to spread his message on creativity using both his lyrics and the notorious Ethan Hawke's sample.
Thessaloniki & the world show some extra caring love to coslee! A dope clip!
---
Follow the joints: https://linktr.ee/coslee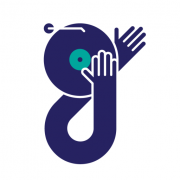 give it a spin
An independent award-winning outlet that supports the arts, people, & culture. If music is your thing — what are you waiting for? Give it a spin!