You can count on several things when the Globalismo label strikes back! Enjoy a zesty cover from "Self-produced" artist Mica Eio!
Kontoula Lemonia is a Greek traditional folk song from Epirus (hey, my roots!) and a delicately favorite one too. There are songs that will take you to some emotional boundary. And they will ask you to throw aside nationalities and genres, and you just hear them out as humans of this earth. Preserving natural sonorities, this track structurally falls deep into the caressing arms of ambient, drum'n'bass, and electronic melodies. A fine-tuned line leading into the summer heart, Mica Eio's vocals are amazingly beautiful & soothing, sweeping and racing you through the scents of stacked lemon trees in your private musical garden.
The bittersweet taste of life and love, of pleasure and musical pains bonded together through the years of connections, like leaves on a tree. One of the finest examples of a cover track with intense moments though chilled as can be.
Lemonia is a lemon tree in Greek (just like Gus would have said in "The Big Fat Greek Wedding") and all trees in general for the Greek traditions are symbols of fertility and are made many times to be destined as female names. In this particular trad song, the folk heart knits its lyrics in such a way that a beautiful woman is always a healing soul for others with her vitality and presence. Perhaps that is exactly what Mica Eio has offered us today through this tune! Refreshed and revitalized, my headphones thank me every day for playing this loud from the giveitaspin.gr Favs playlist.
The lyrics come close to authenticating an Artist with an amazing heart of things. We are waiting for a full album in 2021 from Mica Eio!
She has appeared in Greek & European festivals with recent highlights the "Blues & Jazz Rallye" (2018 & 2019 in Luxembourg), "Milano Music Week" (2018), "Athens Music Week" (2019), while she has also represented Greece in the network of European organizers for the European Music Day of 2021.
See Also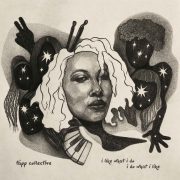 Official Website | Facebook | Instagram
As I always love to dive into different musical moments and dusted diamonds, below find various versions of short Lemons for today 🙂
Niki
Hi mates! I am the founder, curator, and editor-in-chief of giveitaspin.gr ever since 2008, blogging daily! From freestyle Dj to Radio Producer in my free time, I love spinning music from all over the world.