παμε για λιγο ανασυγκροτηση…
"Valtari" by Sigur Ros was released in 2012. Back in June 2014 I
started deconstructing the first track from this album and I was very
interested with what I found so I decided to rebuild the entire album.
During this process I used only the final album tracks and not the
individual stems.
The sound is a mix of various electronic styles,
but the theme is kept together by the beautiful sounds that the band
make. Some tracks are unrecognizable which is the point of the
reconstruction.
I hope you like this project and if you don't then
you don't. My main intention was to just put the tracks together from a
different prospective.
All the best
Edwin James (Corrugated Tunnel)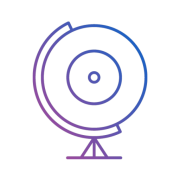 giveitaspin!
Give it a spin! is an award-winning independent music and culture website based in Thessaloniki, Greece. We communicate with all corners of the Earth with a global team of contributors and spin the world through the arts! Care to make some noise with us?