What could i have in common with these guys?
A. Have played the drums
B. Am in the IT busy-ness
C.Like wicky wacky cool band names
D.All of the above
Well you just got a D. But it's an A+ music wise!
The convolution of dreamy psychedelic grooves into "Invisible ink" for the writings-of new power-punked pop history
Cartesian Jetstream are Ben
Scott (drums & backing vocals), Philip Bell-Scott (bass &
backing vocals) and Simon Kilgannon (guitars & vocals) who formed in
the 'deep south' of Isle of Man in 2010.
Explaining how the band got together, Simon says "I was one of the two
people who interviewed Ben for a job, exciting office IT stuff! The
fact that he mentioned he played the drums has nothing to do with him
getting the job. Ben and I played casually with a few people for years
and then Phil just seemed to turn up as a gift from the lord and
immediately learned all our songs and we were off."
With influences ranging from Krautrock, Sonic Youth and Fugazi to
Grateful Dead, Dylan, Jefferson Airplane and Funkadelic, Simon think
that if Cartesian Jetsream had managed to make a record five or ten
years ago "it would have been much more obviously influenced by
whichever of the above I was currently digging the most but I think now
it's all been mashed down like bugs and jungle to make a less
recognizable sludge of influences."
The release of their first album 'Sleep Over' in late 2013 brought the
band to the attention of The NME who described the opening track 'My
Captain' as "superb" together with BBC 6 Music and Amazing Radio.
See Also
'Ancestors' is the band's second album and represents their take on pop
music. The songs are direct, accessible and hooky with enough
unpredicatability to ensure they take the listener to somewhere
completely unexpected. Simon explains "I wanted to get the feel of how
bands like the Beatles sounded in 65/66 when it was still quite groovy
and beauty but just starting to go a bit weird and psychedelic in places
– Invisible Ink is probably the best example of that. Kosmiche power
pop? Easy listening freakbeat? Party music for introverts? Basically
we're trying to make a whole album that sounds like the faster section
from the Doors' track 'L.A. Woman' but with a (slightly) less drunk
singer."
The overrall sound is very influenced by early REM, Echo & the
Bunnymen and the Smiths. with its chiming guitars and melodic bass
lines. The tracks are all very high tempo and driven by the drums yet
they maintain an unhurried tempo and glide along.
The unusual band name has its origins in Simon's childhood. He explains
"I grew up loving all those sixties Nuggets bands like the 13th Floor
Elevators as well as the bands from the eighties who followed that up,
like Echo & the Bunnymen and The Teardrop Explodes. The actual name
is from a Lester Bangs article where he reviewed all these Count Five
albums that never actually existed, he just dreamt them up. I think
Cartesian Jetstream was supposed to be their third album. It's a great
piece and I love the idea of imaginary albums. I'd quite like us to be a
semi-imaginary band, maybe we'll achieve that one day."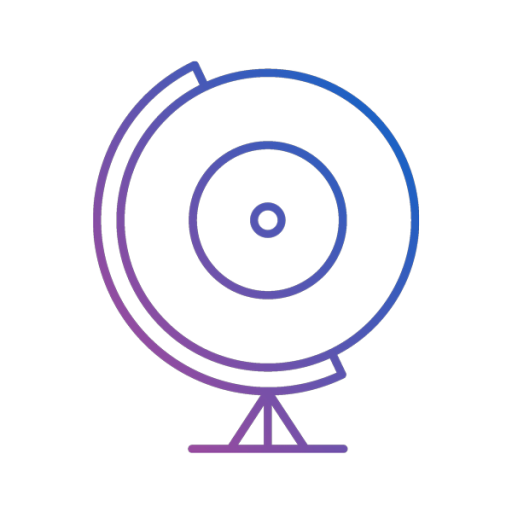 giveitaspin!
Give it a spin! is an award-winning independent music and culture website based in Thessaloniki, Greece. We communicate with all corners of the Earth with a global team of contributors and spin the world through the arts! Care to make some noise with us?