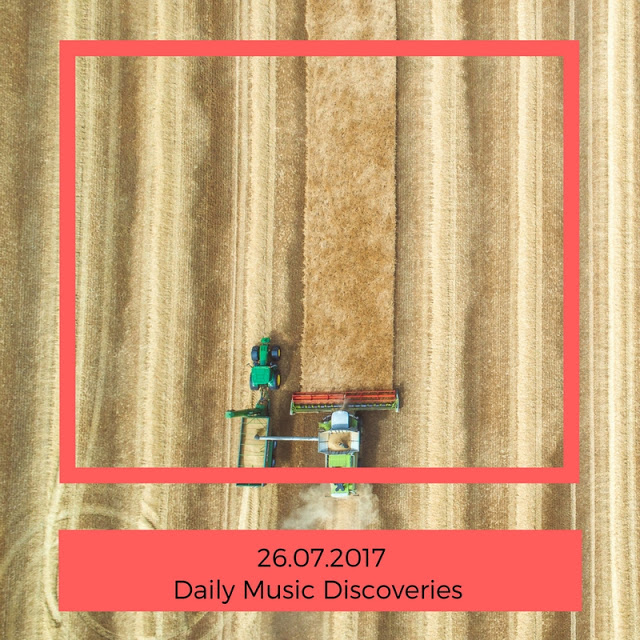 5 handpicked tracks to fulfill your Daily Music Discoveries!
giveitaspin for Kyle Lacy & The Harlem River Noise, Claire Renee, Honey Gentry, Super Pyramid and Adolescentes sin edad.
Each day we #giveitaspin to find everything that makes us genre fully happy.
Kyle Lacy & The Harlem River Noise – Your Move
 A
summer juke-box jam! Harlem-neighbors
Kyle Lacy
 and 
Cody Gibson
team up to deliver a
50s feel-good dancehall track by nestling roots rock 'n' roll within hepcat atmosphere. I have a musical gut instinct they will become chart-toppers, everyone will be talking about them soon and we always love discoveries on 
giveitaspin
🙂 Find more info on their
exceptional website
full of goodies!
Claire Renee – Yes You Are
C
laire Renee's 
soulful elegance will light up your day. Check out some
goodies
on bandcamp or buy the album
here
.
Honey Gentry – Heaven, California
M
azzy Star, primary silky PJ years..and a little bit of Cat Power gloominess, there you have it a time capsule of 
Honey Gentry
! It's a warm, compassionate existence full of nostalgia, escapism, and magic of a DIY attitude. The song featured today, really takes me back to all the dusted diamonds that have epically existed on earth. For sure this 70s dream girl is alive on your stereo. More hazy beauty here: 
http://honeygentry.com/
Super Pyramid – The Road to Tyranny
T

he Road To Tyranny

is the latest single from

Super Pyramid's

debut EP

Devoid

. It's led by Vancouver artist

Ben Rowley

and it certainly reminds me of some

Sparklehorse, Mark Eitzel

and

Jason Molina

vibes. Analog electronics and raw vocals over glossy production, all marbled together to spill your heart out with a slow pulse that makes you feel somehow vibrantly alive! I'm romantically doomed climbing on this 

Super Pyramid

and you should be too!

Super Pyramid

and

Dangertree

are also touring their EPs across Canada via bicycle (watch below). Honk, if you pass by them and say hello!
Adolescentes sin edad – Olas y tiburones
A

dolescentes sin edad

(

No age teenagers

) is a South American dream pop-alt band. I have no idea what they are singing about however it does make me happy. It's dreamy, elusive, mantra-full and exemplifies that colorful shoegaze is alive and kicking.
Connect via        


Support giveitaspin!
Niki Sorogas
Hi mates! Ever since 2008, I blog almost daily or curate music for a purpose as founder/editor-in-chief in this space! I'm an avid music collector, and love supporting humans "in" the arts!