Here within the gravity of earth, we all watch the passage of time from the perspective of our mortal vehicles. This can be particularly relevant within the context of modern music, its relationship with 'rock star' ideals, the celebrity pop-world, & its obsession with eternal youth. But along with age comes wisdom, & a better understanding of ourselves & our relationship/ representation within the greater macrocosm – not to be taken for granted by anyone genuinely seeking artistic truth.
Contemplative, & with a charming & gorgeously moony spirit, Brandon Michael expresses to us the reflective 'We're Not Young', their most recent single. Poignantly executed melodies/ harmonies, full of blue notes & 'accidentals', rest atop a lush ambience of dreamy synthesizers, as steady grooves mirror the passage of time. This is an exquisite work; masterful throughout its unseemingly DIY process – writing/ performing/ engineering – Brandon Michael is a talent to behold. It is well worth delving deeper into the broader, exploratory catalog:
Spotify
Bandcamp
Instagram
TikTok
https://linktr.ee/brandonmichael
---
Discover give it a spin tunes on Spotify: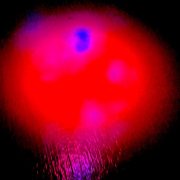 Charles Davis
Charlie is an audial adventurer, a cultivator of lands, and a time/space explorer. You can find him as @doghousecharlie or @greatwaveband on Bandcamp!