It's the end of the summer here in our Northern Hemisphere, the beginning of classes, and such sun bleached-grey exchange of one moment for another. 'Music Should Feel', the newest single from Sweden's phantasmic indie rockers Melby, exhibits those feelings of reminiscent longing, fond remembrance, the kind of memory so sweet you almost don't want to recollect – almost.
Featuring an early aughts-esque production & a fantastically humanistic vox, the performance encapsulates subtle and detailed emotions – that which is otherwise inexpressible – resulting in an immediate sense of welcome fulfillment. So thoughtfully crafted & arranged, the composition is filled with smooth/ swift melodies, occupying unique spaces whilst operating so closely adjacent to one another. Counter-lead saxophone lines, twinkling & distant harmonies/ polyphonies, and an always trusty guitar/ bass/ drums forming the backbone; such results are technicolorly rainbowic.
With 'Music Should Feel', Melby conceives the otherwise paradoxical, and communicates intangibles straight from the ether. This is a fantastic group of creators; follow further here: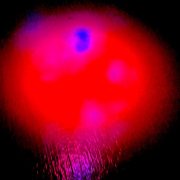 Charles Davis
Charlie is an audial adventurer, a cultivator of lands, and a time/space explorer. You can find him as @doghousecharlie or @greatwaveband on Bandcamp!