To mark the 50th anniversary in 2008 of the creation of the BBC Radiophonic Workshop, the programme examines the life and legacy of one of the great pioneers of British electronic music – the Workshop's co-founder Daphne Oram.
Daphne Oram (31 December 1925 – 5 January 2003) was a British composer and electronic musician. She was the creator of the "Oramics" technique for creating electronic sounds.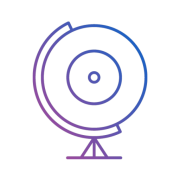 giveitaspin!
Give it a spin! is an award-winning independent music and culture website based in Thessaloniki, Greece. We communicate with all corners of the Earth with a global team of contributors and spin the world through the arts! Care to make some noise with us?