In a transcendental, psychically meditative hygge, Papr Tape transforms our relative realities via his sonically hypnotic piece 'Wintry'. A minimalistic, subtly complex work of space/ time, textures emote a sentimental aesthetic: snowfall, quiet calm, & a warm house. Including a halcyonic video of the performance, it is clear to see/ hear there is a definitive precision to the motifs – a timelessly classical specificity – yet the shapes of the sounds themselves herald from somewhere far away; perhaps, maybe, a utopian future.
The peace exuded here is addictive, enticing one to repeatedly invoke the spirit of the moment – 1000 listens isn't enough. A favorite of this blog, it is advised that one delves further into the catalog of Papr Tape (or just play this jam on repeat):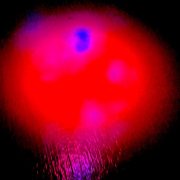 Charles Davis
Charlie is an audial adventurer, a cultivator of lands, and a time/space explorer. You can find him as @doghousecharlie or @greatwaveband on Bandcamp!